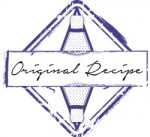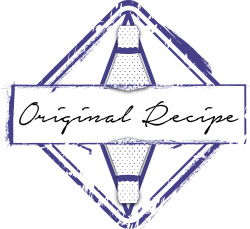 Happy Monday!
For the first weekend in a while I spent most of it just relaxing, which was exactly what I needed. We went out for breakfast, watched movies, enjoyed the spring sun and spent some time in the kitchen. I will be posting all of the recipes this week for you to hopefully make and enjoy!
The first one is a broccoli and cheddar stuffed chicken breast. If you're looking for a really great chicken dinner that looks fancy, tastes great and is easy to make then you've come to the right place. It's especially great for serving company because it looks fancy and hard to make, when really it isn't. I've probably made this particular chicken a hundred times.
One of the great things about it too is that you can take the cooking method and just change up the filling if you don't feel like broccoli and cheddar cheese.
Total Time: 1 hour
Servings: 2
Ingredients:
2 boneless skinless chicken breasts
1/2 cup panko bread crumbs
1/4 tsp dried basil
1/4 tsp dried oregano
1 tbs butter melted
3 tbs flour
1 egg
1 cup of broccoli (3-4 florets)
1/2 cup cheddar cheese
salt and pepper
Directions:
Pre-heat oven to 375 degrees F. Prepare a baking sheet by lining it with foil.
Bring a small pot of salted water to a boil. Add the broccoli florets and cook until just tender, about 2-3 mins. Drain. Chop up the broccoli into small pieces and set aside.
While the broccoli is cooking you can prepare the breading for the chicken. Combine the panko bread crumbs, basil, oregano and melted butter together on a small plate, season with salt and pepper. Place the flour on another plate, season with salt and pepper. Whisk the egg up in a bowl. Set the three aside.
In order to roll the chicken up it will need to be pounded thinly, to about 1/4 inch in thickness. Take a cutting board and cover it with a sheet of plastic wrap, lay the chicken on the cutting board and cover it with another sheet of plastic wrap. Use a meat mallet to gently pound it to about 1/4 inch thickness. It needs to be thin enough to roll up but not so thin that it's going to fall apart when you start working with it.
Once the chicken has been pounded thin, season it lightly with salt and pepper.
Divide the cheese and the broccoli between the chicken breasts. It's ok if it doesn't all fit or some falls off the edges. Gently roll each piece of chicken up lengthwise around the broccoli and cheese and secure it with a toothpick. Next you will need to pull the chicken up at the open ends and try to seal it with another toothpick as best as you can to avoid too much cheese melting out while it's cooking. I generally use 3 toothpicks per piece. One in the center for the initial roll. Then one on each end to seal it up.
Now it's time to coat the chicken. First you want to gently coat the chicken with flour and brush off any excess. Then you will dip it into the egg. Then finally you will dip it into the bread crumbs trying to evenly coat the chicken. Place the coated pieces on the prepared baking sheet. If there are any spots where bread crumbs didn't stick you can sprinkle the breadcrumbs left on the plate onto the chicken.
Bake the chicken for about 30 minutes or until an instant read thermometer reads 165 degrees F. *If you're using the thermometer try to stick it into the chicken and not just the cheese in the center. Allow the chicken to rest for about 5 minutes, remove the toothpicks and serve.