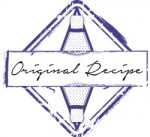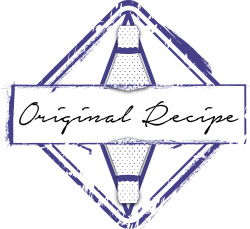 Some days when we get home from the gym we just want to eat right away and don't feel like spending a lot of time cooking. Whenever I'm looking for something really quick, delicious and healthy my go to is breakfast, but not any breakfast, eggs. Eggs are versatile, quick to make and full of protein, perfect post workout meal. This is where this caprese omelette comes in.
I wanted something a little different and remembered I'd recently bought a few basil plants and have them growing in my window and I thought what would go better with eggs than fresh basil, some shredded mozzarella cheese and diced tomatoes?
They were so delicious! I served them with some easy pan fried potatoes and dinner was on the table in no time. Just make sure if your tomato is very ripe and juicy you should remove all or some of the seeds, you don't want a lot of moisture in the center of your omelette.
Total Time: 15 minutes
Servings: 2 omelettes
Ingredients:
4 eggs
2 tbs butter
1/2 cup shredded mozzarella cheese
1/2 tomato diced (remove seeds if the tomato is very ripe)
2 tbs fresh basil lightly ripped up if the leaves are big
salt and pepper to taste
Directions:
Heat a 9 inch skillet over medium heat. Meanwhile in a small bowl, whisk two eggs.
Once the pan has heated up add 1 tablespoon of butter and swirl it around the pan. Add the eggs to the pan and cook them without stirring, about 1-2 minutes. It really helps to use a rubber spatula to loosen the edges of the omelette and lightly swirl the pan to keep the omelette from sticking to the pan. This keeps the omelette cooking evenly and makes it easier to work with when you eventually have to flip the one side over.
Sprinkle 1/4 cup of the mozzarella cheese, half the tomatoes and half the basil onto one side of the omelette. Season with salt and pepper. When the eggs look mostly set, another 1-2 minutes, but still a little bit wet, flip the other side over the side with the filling. Allow to cook another minute or so until the eggs are fully set.
Set the first omelette aside. You can cover it loosely with foil or place it in your oven on the warm setting if you like while you make the second one. Or if you have two skillets you could make them both at the same time!
The whole process of making the omelette doesn't take more than five minutes, but the times can vary depending on how hot your stove is. I don't like my eggs to get browned so I prefer to cook it a medium heat and never higher. If you think the one side of the omelette is getting too browned just lower the heat and cook it a bit longer at the lower heat.