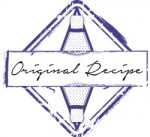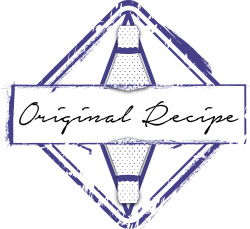 I don't know if there is anything better than a hot bowl of chili on a cold rainy day and today is both cold and rainy. It's only mid-march and I'm already counting down to sunny days, putting the top down on my car, spending the afternoon laying on my rooftop patio… sigh. But in the meantime, if it's going to be cold and gross outside I might as well enjoy another batch of hot chili before we make the switch to salads and barbecue.
This is a chili I've made many many times, making additions and subtractions as I've gone along, changing the proportions of meat to veggies to tomato sauce. For the longest time I wasn't even sure how much of everything I would put in, I would just add spices until it tasted just right. The past few times though I've taken note of what I've put in and I think I have it just how I like it.
Total time: 2 hours
Servings: 6
Ingredients:
1 package of lean ground beef (about 1 1/2 lbs)
1 medium onion chopped
1 green pepper chopped
6 cloves of garlic minced
1 19 oz can red kidney beans rinsed and drained
1 680 mL can tomato sauce
1 28 oz can diced tomatoes and juices
2 tsp garlic powder
1 tsp onion powder
2 tsp paprika
1 tsp cumin
1 tsp ground coriander seed
2 tsp salt
3 tbs chili powder
1/8 – 1/4 tsp cayenne pepper (or more if you like it spicy)
grated cheddar cheese for serving
Directions:
Heat a dutch oven or large heavy bottomed saucepan on medium high heat. Drizzle with a bit of olive oil, add the ground beef and cook until browned through, about 5 minutes. Remove the ground beef, set aside and drain any excess fat or liquid.
Lower heat to medium and cook onions and green peppers for about 5 minutes or until softened. While the vegetables are cooking measure all the spices into a small bowl. Add garlic to the onions and peppers and cook just until fragrant, about 1 minute.
Add the meat back to the vegetable mixture along with all the spices. Stir to combine and cook for about 1 minute. Add in the tomato sauce, diced tomatoes and kidney beans, stir to combine.
Bring chili to a simmer, lower heat to low, cover and simmer for about 1 – 1 1/2 hours. If the chili seems to have too much liquid in it you can simmer it for a bit without the lid on to thicken it. It also thickens quite a lot if you let it sit for a few minutes and cool a bit before serving.
Serve with grated cheddar cheese.