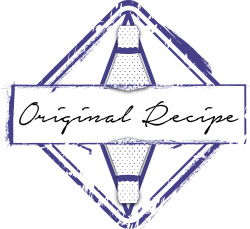 All of my friends and family know how much I love cooking. My husband has been bugging me for years to put my passion to good use and start a blog chronicling our cooking adventures.
Finally, with the help of my husband who is also my assistant chef, taster and very talented web designer, I am finally doing it! So welcome to my first post!
We're pretty busy most weeknights. Our usual routine is to meet at the gym after work then head home to make dinner. After working out we're both usually starving and want to quickly whip up something to replenish our energy. Last night, breakfast for dinner seemed like the perfect option. A mix of roasted yams, onions, peppers, spinach and delicious spicy chorizo sausage, this breakfast hash topped with poached eggs were a very satisfying post-workout dinner.
*You'll notice in the picture that the eggs are a very uniform shape. I used silicon pods to poach the eggs, they work really well and the eggs are always perfectly done.
Serves: 2-4
Total Time: 35 mins

Ingredients
1 Large Yam (2-3 Small), peeled and cubed
4 Chorizo Sausages
1/4 Cup Red Onion, chopped
1 Green Bell Pepper, chopped
2 Cups Baby Spinach
2 cloves garlic, diced
1 teaspoon paprika
2 eggs per person
Olive oil
Salt and Pepper
Directions
Heat oven to 400 degrees F.
Place the yams on a baking sheet, add olive oil and salt and pepper. Bake in oven for approximately 30 mins or until cooked throughout, flipping once.
While yams are cooking, start cooking chorizo sausages in a frying pan on medium heat. On a separate frying pan, cook red onions, bell pepper, baby spinach and garlic until soft and set aside.
Once yams and sausages are finished cooking, add them to the vegetable pan.  Mix together and add paprika and salt & pepper to taste.
Plate generously and enjoy!
Optional
Poach a couple of eggs and place on top.